Bambou
off season peak season
1 pers. :

60 Eur per night

62 Eur

2 pers. : 65 Eur per night

67 Eur

3 pers. : 81 Eur per night

83 Eur
Carassou
off season peak season
1 pers. :

56 Eur per night

58 Eur

2 pers. : 61 Eur per night

63 Eur
Asphodèle
off season peak season
1 pers. :

60 Eur per night

62 Eur

2 pers. : 65 Eur per night

67 Eur
Breakfast is included in the price (only guest house).
Holiday cottage
Outside school holidays(minimum stay: 2 days)
2 Pers:

81 Eur per night

Extra bed:

15 Eur per stay

Weekly rate (2-4 Pers) :

455 Eur
During school holidays, the cottage is available
for weekly rentals
Winter, Spring, Halloween, Christmas holidays: 455 Eur
Summer holidays: 490 Eur
Breakfast is not included in the price.
( peak season 1/07 ---> 31/08)
(these rates apply from the 01/01/2021 to 31/12/2021)


With a free WIFI connection and an extensive library on the Pyrenees, local history, flora and fauna, architecture etc.. plus a comprehensive selection of tourist information with regards to the many activities offered in the area.

Also we will be very pleased to share our favourite walks and hidden secrets of this beautiful region.

We normally welcome our guests from around 5.00pm and in order to provide the best of all possible services, departures are at 11.30am.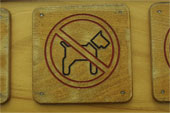 Sorry but pets are not allowed.


To reserve, click here !

Telephone: **33-5 59 21 05 46 **33-6 09 71 78 06